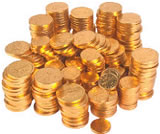 Facing uncertain times and wondering what to do? Are you spending more than you earn? One thing that you can do is to make a lifestyle change and Live Beneath Your Means!
TWO-PART WORKSHOP AT THE LIBRARY
Living Beneath Your Means with Cordell Riley
Nov 27 and Dec 4
6pm – 8pm
$10 per person for each session
Signup below to book your spot today!
Signup Form